Despite advancements in the health field that make recovery possible, serious illness is still a common occurrence for most of us at some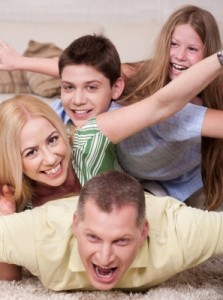 point in our lives. Beyond the physical hardship of a debilitating medical issue, individuals often encounter additional financial roadblocks when accommodation for their illness compromises their professional lives.  After all, individuals have more to deal with than the hospital bills that most insurance policies will cover. However, the advantages of living benefit life insurance policies  can anyone avoid bankruptcy and the most severe finanical impact of a major health event. You can avoid financial hardship with living benefit life insurance.
Indeed, it's problematic that a comprehensive insurance policy will cover hospital fees yet will not assist with the essential life and family expenses like mortgage, car, loan, and tuition payments that put financial strain on recovering patients. When an illness prevents someone from working, simply paying off hospital bills is not enough. Many struggling with this issue find themselves going through bankruptcy–all while the money they have put into a life insurance policy sits untouched.
A relatively new program that has emerged on the market provides insurance customers with the opportunity to invest in life insurance that is contractually obligated to provide financial support in the case of a serious medical event– in life, or death. It is based upon the belief that everyone should have access to their insurance when they need it; not after.
The insurance providers that offer this option have designed the life insurance contracts they offer to allow the insured access to the death benefit before they die, and access to the cash value at any time. If a serious medical event should result in your family needing access to extra money for your mortgage, credit cards or other debt because you have become critically, chronically or terminally ill and cannot work, this insurance option enables you to have access to the insurance benefit and support yourself and your family. It insures your quality of life.
We don't believe that the money you've put toward ensuring your family's well-being when you can no longer provide for them should be untouchable simply because you're still alive. Currently Shield Insurance Solutions, based in Jupiter Florida, offersthe advantages of living benefit life insurance policy options that enable you to obtain life insurance benefits if the case arises that you and your family need assistance with baseline expenses due to critical, chronic or terminal illness while still living.  We call this living benefit life insurance.  the advantages of living benefit life insurance compared to the old type of life insurance are significant.
To learn more about the advantages of living benefit life insurance or other benefits to our life insurance policies, follow our blog and contact a representative today! You can also get a free life insurance quote on our web site.
Shield Insurance Solutions is independent, our goal is to find the best insurance company and policy for you.  We specialize in living benefit life insurance and work with nearly 100 different insurance companies in order to find the right policy at the right value for you.  We are transparent and have been in the financial services industry since 1984.  Our life products include Whole Life, Universal Life and Term Insurance and Mortgage Protection Insurance.  As independant agents, we work hard to find the best life insurance company for you, with the best life insrance rates and value.  We are based in Jupiter and Palm Beach Florida and licensed in almost every state.  If you are shopping for a life insurance quote, we can show you what many of the top insurance companies will offer.  The price differences will amaze you. Visit www.ShieldInsuranceSolutions.com to get a free life insurance quote comparison, or call us at (800) 847-9680.