Matthew Claassen, CMT has spent more than thirty-years in the financial services industry.  He is currently Managing Partner of Shield Insurance Solutions and President of MedigapSeminars.org; a website designed to be a Medicare resource for people turning 65 and those searching to reduce their Medicare Supplement premiums without losing benefits.
Mr. Claassen started in the financial services industry working with The Guardian Insurance Company in the early 1980's.  In 1986 he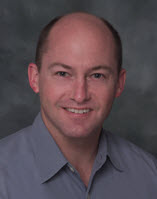 became a fully licensed stock broker and financial advisor, actively advising professional and individual investors alike.  He eventually earned a position as Portfolio Manager and earned a financial analyst and investment strategist designation of Charted Market Technician (CMT).  His career includes experience as First Vice President and Portfolio Manager at major brokerage firms including Prudential Securities and Legg Mason, Senior Vice President of Lowry Research (the oldest technical market advisory in the United States) and publisher and President of The Technical View market newsletter.  For nearly five years Matthew was producer and host of the number one rated financial talk-radio show in the Washington / Baltimore area.  He has created course work on Technical Analysis and been a popular guest lecturer at several Universities in Virginia and Washington D.C., and a respected public speaker on the subject of technical analysis.  In addition, he has published articles in Barron's Online and in The Technical Analyst, a UK based investment research publication and SeekingAlpha.com.  He founded and operated Claassen Research,  LLC from 2009 to 2014.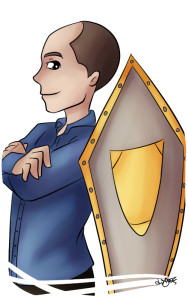 Shield Insurance Solutions is a business Mr. Claassen founded to spread the word about affordable Medicare coverage, life insurance solutions with living benefits and fixed index annuities that provide competitive tax deferred returns without investment risk.   In addition, we focus on reducing the cost of Medicare Supplement insurance for seniors accross the country.  While Claassen Research, LLC focused on guiding investment professionals through the volatility of various markets, the goal of Shield Insurance Solutions is to help individuals and families reach a secure retirement without having to navigate a tumultuous equity market.
Mr. Claassen holds the professional designation of Chartered Market Technician (CMT), is a past Director of the Market Technicians Association (MTA) and a past director of the Market Technicians Association Educational Foundation (MTAEF).  He is currently a charter member of the American Association of Professional Technical Analysts (AAPTA).  In his spare time Mr. Claassen is also a Master Gardener, member and former board member of the Palm Beach Chapter of the Rare Fruit Council International and volunteer at Mounts Botanical Gardens nursery.
Visit our Facebook page at https://www.facebook.com/LivingBenefitLifeInsurance